Follow the steps below to delete messages:
Method 1:
Tap (and hold) any message in the messages list
Select the messages you wish to delete individually, or tap Select All
Tap the trashcan icon in the middle of the icons at the bottom of the screen
Method 2:
For this method you can elect swipe action in your settings to delete your message (the app default is long swiping left on a message)

If you wish to change which swipe action deletes messages, please consult the app settings under Swipe Options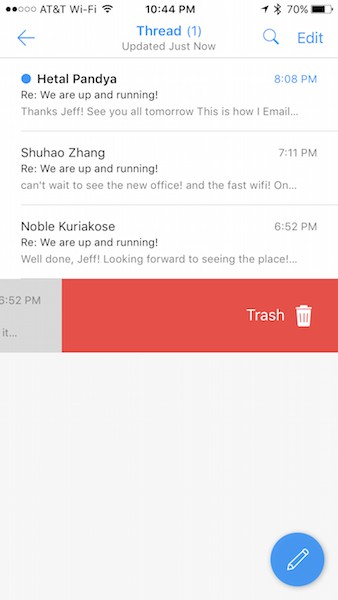 Method 3:
This method is used when you are deleting an message you currently have open
Tap the trashcan icon at the bottom of the screen

Want to learn more?
Download Edison Mail on the iOS App Store, Mac App Store, and Android Play Store.
And keep up with all things Edison by following us on Twitter, Instagram, and TikTok.