Our iOS app offers different browsers which you can use as your default browser. You can change the default browser by following these steps:
Tap the menu icon in the top left
Tap Settings
Tap Default Browser
Select the browser you would like to use as the default.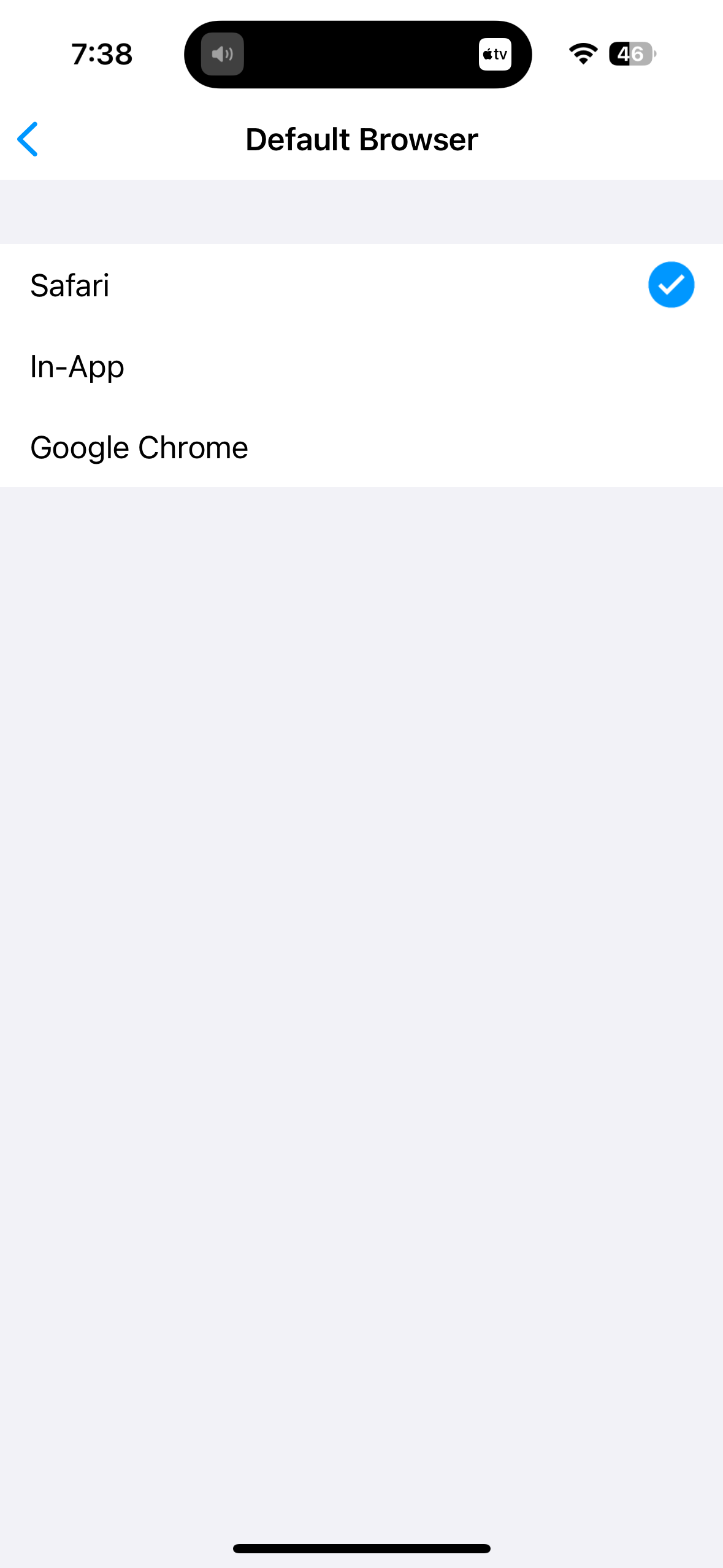 If you have any issues, questions, or suggestions, please do not hesitate to contact our customer support at mailsupport@edison.tech.