Use the share sheet functionality built into your device to export information from your messages to other apps.
Examples of actions you can take:
Create a todo item in Things (and other supported productivity apps.)
Save a text file to any of your file sharing services through Google Drive, Dropbox, etc.
How to export information to other apps:
Tap, hold, and select specific text in your email message you'd like to export.
Tap "Share."
Choose the app you wish to export to.
Fill out any required information by the app, and finish.
iOS: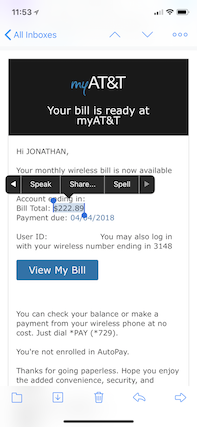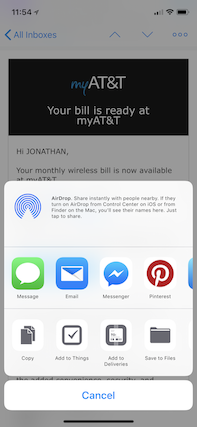 Android: